Customer Reviews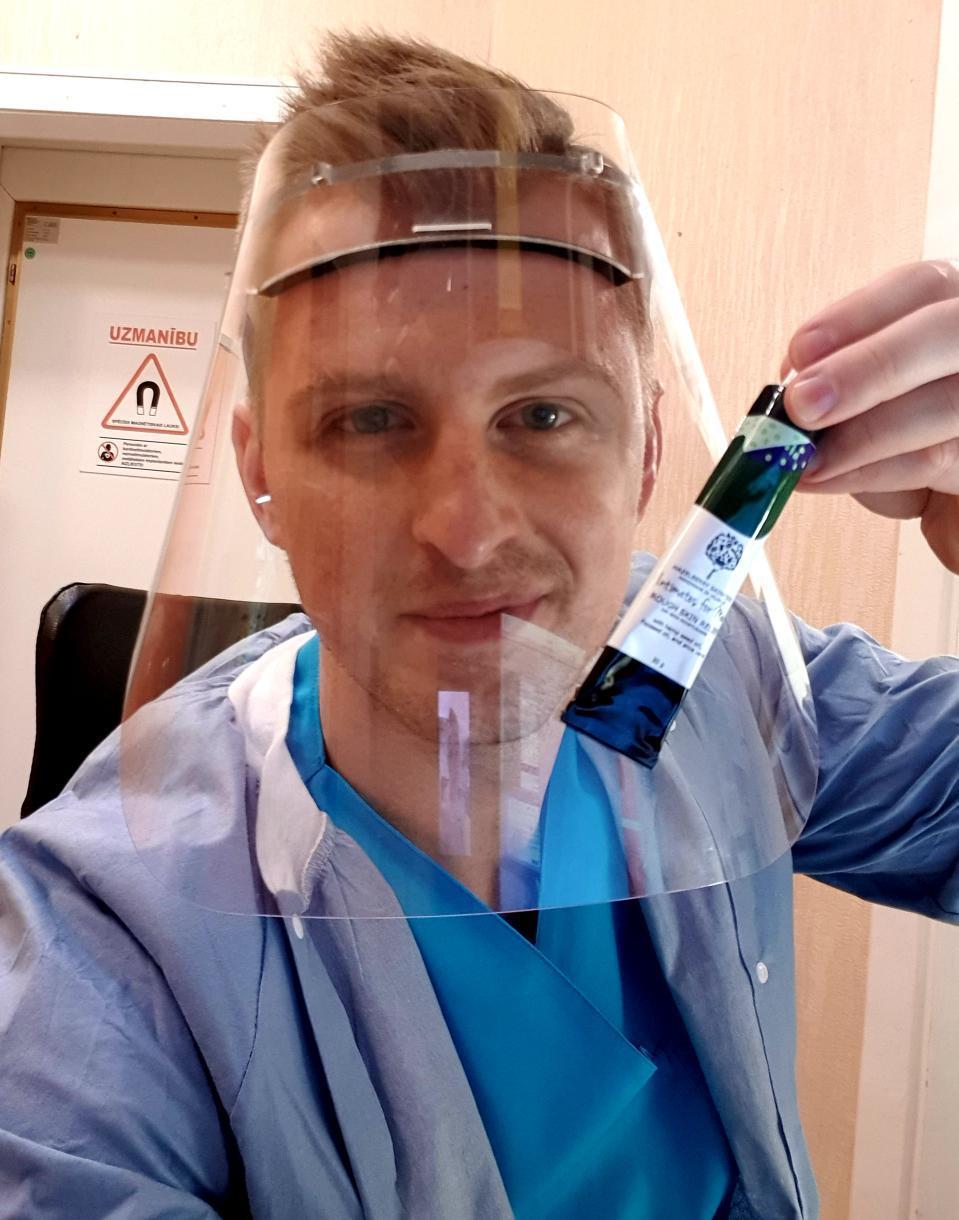 Ugis, Radiography Technician, and Cosmetic Lover, Latvia
Skin, nails...all...so GOOD!!!!!

Ugis, LATVIA 
🧽🧼🚿🚿🛀🏿🚿🚿🧼🧽🛀🏿🚿🚿🚿🧼🧽🧼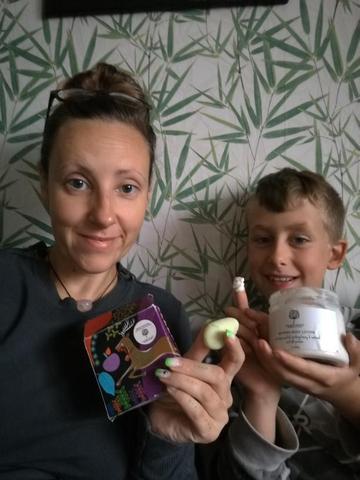 Lina, Fun Hair Dresser and Mommy, Vilnius
Hi, my name is Lina and I love Hazelberry Skinfood. I accidentally found this shop at Pylimo Street 38, in Vilnius. I was just passing by when suddenly a beautiful aroma just came to me. Could not resist. This shop smells like heaven 😇.

Here,  I found the best body products for me and my family. My favourite is the Moisture Bar "the Christmas edition" called Merry Moisture. It smells like spiced clementines aroma 😂.

My family's favourite is a Whipped Body lotion with Hemp Seed Oil. They use it every day!

Lithuanians love Hemp and everything that is made of it! It's a traditional plant that has been used for centuries in Lithuania. I recommend that you visit our country and feel the beauty of our nature. We have so many lakes and beautiful forests.


Lina, Vilnius, LITHUANIA. 


 🚿🧼🧽🚿🚿🚿🧼🧽🚿🚿🛀🏿🛀🏿🚿🧼🧽🛀🏿
Little Cornelia, daughter of Katazyna, Vilnius
I put on the Oatmeal and Honey Balm right after her bath. It's awesome.

Katazyna, Mom to Cornelia, LITHUANIA

🧼🛀🏿🧼🧽🚿🧽🧼🧼🛀🏿🧽🧽🚿🚿🧼🛀🏿🚿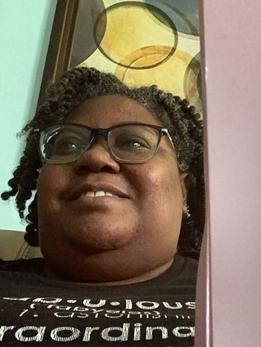 Delilah, mommy, wife, and line dancer, USA
Hi. I'm a married late 40s wife of 25 years and mother of 3 adult children. I'm currently home with a chronic illness that causes me great pain but I try not to focus on my pain but my hope when based on Isaiah 33:24 'No resident will say I am sick'.

My hobbies include hustling or line dancing as some call it - - Detroit-style ballroom. And, I love doing little arts and crafts when I have the energy.
I started using Hazelberry Skinfood products last year-- first on my face because I was trying to prevent dry skin. I recently started using the exfoliating shower mousse and fell in love with it. I also tried the aloe and matcha tea face mask this weekend with my son and daughter. We all loved how it made our skin feel.

I would definitely recommend these products just a a treat yourself good therapy to heal your skin.

Delilah, USA

🚿🧼🧽🛀🏿🚿🚿🧼🧽🛀🏿🚿🧼🧽🧼🛀🏿🚿🚿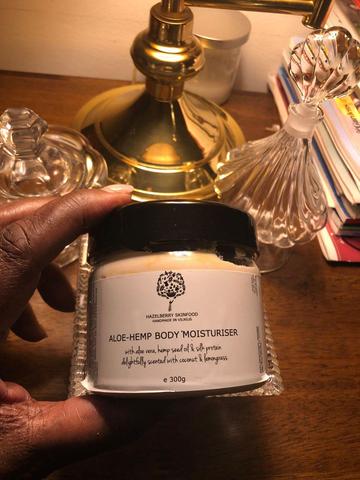 Beverly, Chef, World Traveller, MARYLAND
I cannot say enough about the products I bought from you! I am in fact amazed ! Everything is genius. The moisturizing body cream sent my masseuse to the stratosphere.

I am diabetic #2 and I do not care what lotion I use even the one's prescribed--I resemble ash in a couple of hours. Not yours though! I keep checking all day to see if i need to re-apply and gladly I do not. After my shower I use it on damp skin and I sit on my terrace in the Sun and I am glowing. You would think I had been sun bathing in St Barth's.
All I can say is Thank You to your healing love. And there is definitely love in your products. I love watching you craft your products. Hugs all around your are entirely blessed.💕🌹😍😘🥰💝

Beverly, USA

🛀🏿🧼🧽🚿 💦🧽🧼🛀🏿🚿💦🧽🛀🏿🧼🧼🧽🚿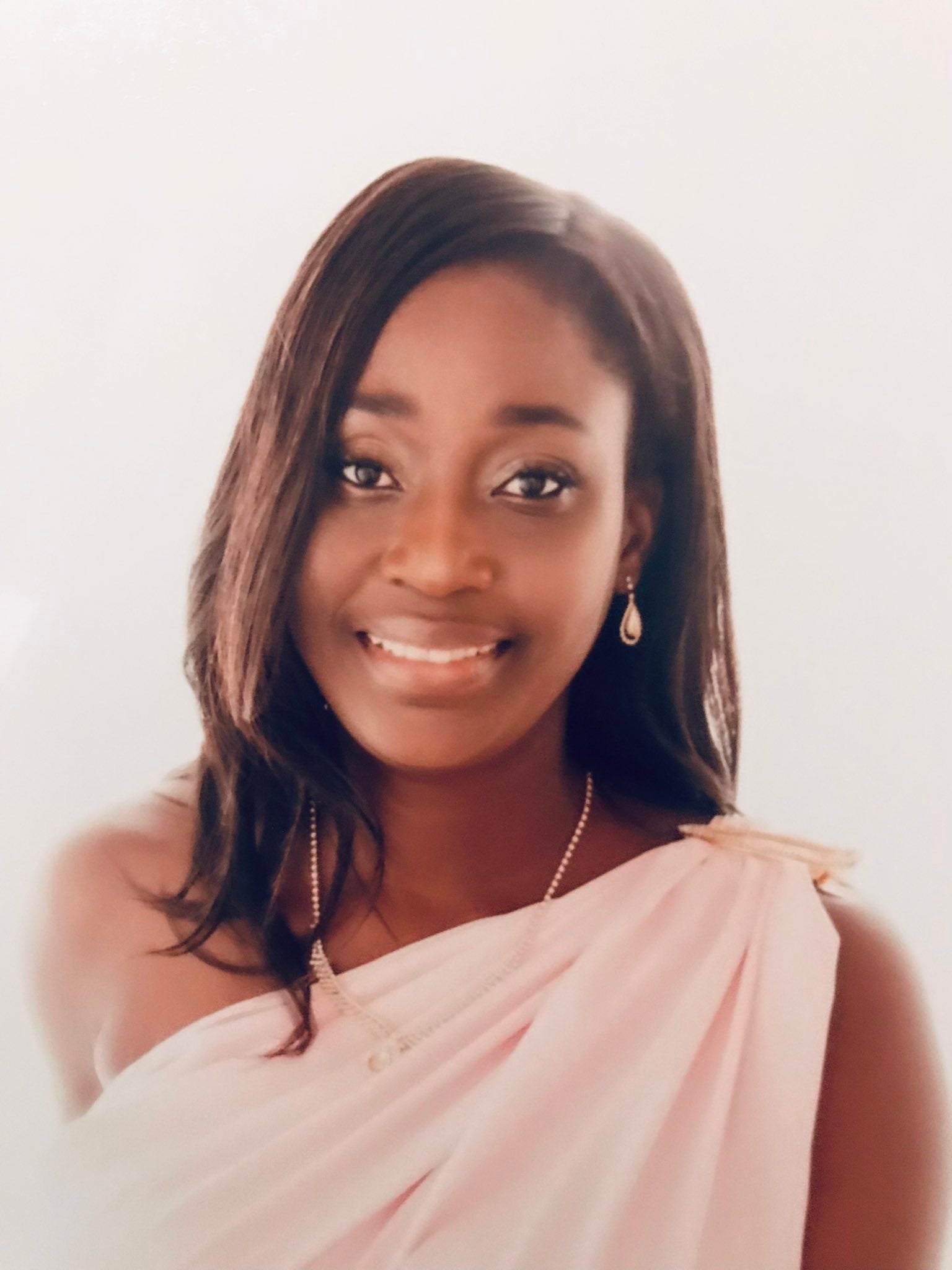 Lucy, Accountant, Saskatchewan, Canada
Hi, my name is Lucy F and I live in Saskatchewan, Canada. I am a professional Accountant, CPA certified and I am a very busy Mother of two energetic boys ages 15 and 12. I was so busy that I didn't have time to properly care for my face. I then noticed that I used to break out a lot on my face and I had used so many face creams to get rid of the ugly blemishes and acne but to no avail. Until I got introduced to Hazelberry Skinfood on Twitter by the owner of Hazelberry Skinfood herself. The first products I bought were Goodnight aloe hemp cream and hemp repair. Three days after I started using both face creams, I noticed that my blemishes had started to fade. Now, I don't have any acne on my face and my face is spotless, clear and smooth. Since then I have bought more of the goodnight aloe hemp cream and the help repair along with saldziu sapnu, cukraus sceitiklis. The products are of high quality and they smell awesome. Here is my face after I started using Hazelberry Skinfood products and here is a picture of the products I used from Hazelberry Skinfood.
🧽🧼🚿🚿🛀🏿🚿🚿🧼🧽🛀🏿🚿🚿🚿🧼🧽🧼